Innovation: Research & Scholarly Work
In addition to advanced clinical certifications, many of our clinicians participate in leading-edge research to maximize quality of life and offer the best outcomes to patients.
Research Mission
At Good Shepherd Penn Partners, advancing research in the field of rehabilitation goes hand-in-hand with providing outstanding care for patients.
We are dedicated to supporting research efforts. Our employees publish in peer-reviewed journals and other publications, and present at a variety of national, state and local conferences each year. Through this commitment to research, Good Shepherd Penn Partners is cultivating a national presence in the field of rehabilitation.
Research Committee
The Good Shepherd Penn Partners Research Committee is an interdisciplinary committee that meets monthly to advance rehabilitation research/scholarly work and facilitate collaboration between internal and external investigators with similar interests.
The Research Committee performs the following functions:
Conduct reviews to ensure research complies with policies, aligns with mission and can be operationally supported
Advance research within GSPP and facilitate collaboration with partners
Research Opportunities
GSPP welcomes opportunities to collaborate with internal and external partners.
The University of Pennsylvania's Institutional Review Board (IRB) serves as GSPP's authorized IRB. In addition, all research involving GSPP patients, facilities and staff require Research Committee review and approval as well.
Step 1: Please review GSPP Research Guidance
Step 2: Complete the GSPP Research Request Form and submit for Research Committee review
Questions: Contact the Research Committee: [email protected].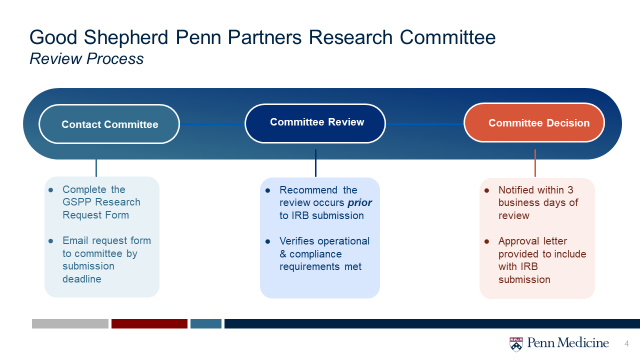 Research at Good Shepherd Penn Partners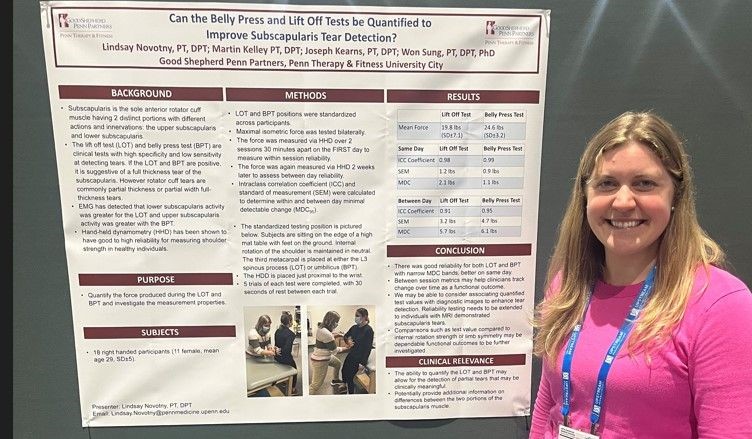 Twelve GSPP therapists were represented by five poster presentations and two education sessions at APTA's Combined Sections Meeting held in San Diego, CA on February 22-25, 2023. Newly certified board specialists (2022) were honored as well.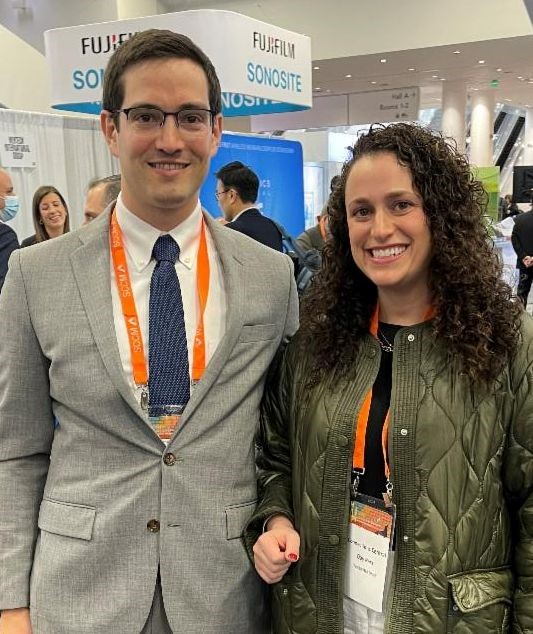 GSPP Speech Pathologists Lauren Jacobs, M.A., CCC-SLP, Catherine Gellentien, M.A., CCC-SLP, and Randy Dubin, M.A., CCC-SLP, presented their poster "Implementation of Above-Cuff Vocalization after Tracheostomy is Associated with Earlier Speech"at the Society of Critical Care Medicine (SCCM) Conference in San Francisco. This project has also been submitted for a University of Pennsylvania Health System (UPHS) Quality and Safety Award.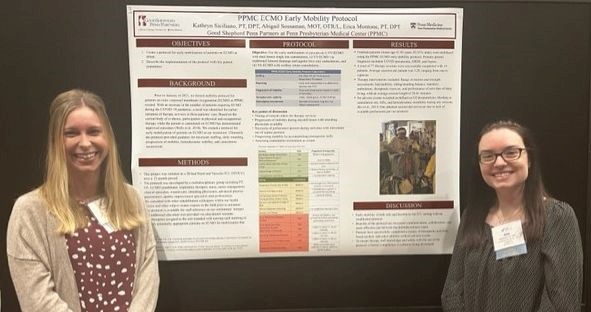 Congratulations to Abigail Sossaman, MOT, OTR/L, Erica Montone, PT, DPT, and Kathryn Siciliano, PT, DPT, on presenting and winning at the 11th Annual Johns Hopkins Critical Care Rehabilitation Conference. Based on conference attendee voting, their abstract won an award for Best Abstract Presentation!
Innovation Grants
The Good Shepherd Innovation Grants facilitate innovation and collaboration between Good Shepherd Rehabilitation and Good Shepherd Penn Partners (GSPP) by providing significant financial support and development opportunities for employee-led projects that improve patient care and define the future of rehabilitation.
The vision of the Good Shepherd Innovation Grants is to establish Good Shepherd Rehabilitation and GSPP as nationally recognized leaders in rehabilitation science, education and practice by creating a culture of collaboration, critical inquiry and innovation through funding, education and mentorship opportunities.
Therapy Annual Research Reports
GSPP physical, occupational and speech therapists are respected rehabilitation medicine experts who lecture locally and nationally, participate in clinical research and continually explore the most current therapies to advance patient care.
Check out our Annual Reports to learn more.